Travel notes: International borders open up to travellers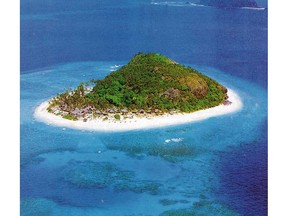 Article content
Well into our second year of living with COVID, many countries have been able to keep a lid on case counts. As such, a number of destinations are now opening back up to vaccinated travellers.
Article content
We apologize, but this video has failed to load.
Travel notes: International borders open up to travellers
Back to video
Israel reopened to Canadians on Jan. 9 and Australia, Fiji and Morocco are the latest to roll out the welcome mat.
For tourists looking for an exotic beach vacation, it is now simpler and cheap to travel to quarantine-free Fiji as the government has eased COVID-19 restrictions. Visitors from Travel Partner Countries over 12 years of age now have the option to use a Rapid Antigen Test (RAT) taken within 24 hours of the flight's scheduled departure as opposed to the more expensive PCR test to enter Fiji.
The change was made due to Fiji's high rate of vaccination – more than 93 per cent of Fiji's population over the age of 15 are fully vaccinated – coupled with falling numbers of hospitalizations, a strong uptake of booster vaccines and the effectiveness of the Care Fiji Commitment, which helps to ensure guest safety at all times.
Fiji has also announced the end of its nationwide curfew for the first time since March 2020.
For more information on Fiji's current entry requirements, please visit http://www.fiji.travel/faq.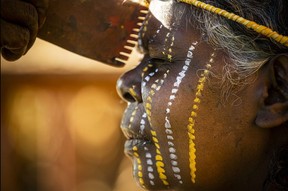 Australia has also now opened up to fully vaccinated travellers as of Feb. 21. It's a popular destination for Canadians with 190,000 visitors travelling down under in 2019 before the pandemic.
There is no requirement to quarantine although visitors will still require a visa, present a rapid antigen test or PCR within 24 hours of departure and have at least two shots of an approved vaccine.
Some states and territories, including Western Australia, have specific entry rules. For more information on travelling to Australia, go to the Australian Government Department of Home Affairs, Travelling to Australia.
Article content
Morocco has also reopened its borders on Feb. 7, welcoming international travellers for the first time this year. Tourists can choose from a number of destinations within the country, from Essouira's seaside and the sand dunes of the Sahara Desert to Marrakech's 'Red City' with its Moorish architecture, gardens, and spices.
There are direct flights Casablanca from Montreal as well as Washington D.C. and New York. Travellers can then opt for a connecting flight into Marrakech or arrange a private car transfer with Royal Mansour for the two-hour drive. If you stay at the hotel, your arrival is seamless as guests are greeted as they step off the plane and guided through the airport, assisting with customs and side-stepping any lines.
All travellers must present proof of vaccination and a negative PCR test administered within 48 hours of boarding the final flight to Morocco. There are no testing requirements for children under six years of age. Children between six and 18 years old must present a negative PCR test administered within 48 hours of boarding the plane.