Successful weekend for local slo-pitch players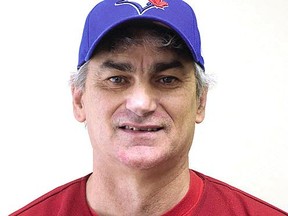 Article content
What a weekend of success for area Tillsonburg slo-pitch players!
Article content
At the Slo-pitch Ontario Super Series Provincial Championships, Fireball captured the Ladies B title going unbeaten and mercying their opponent in the final. The team is coached by local Jay Ashton and featured players from the Collins Harbour Marina Resort squad – Kasey McKenzie, Kirby Steinhoff, Crystal Haegens, Jenn Dos Santos and Mel Gardner. The team played with a lot of heart and determination.
We apologize, but this video has failed to load.
Successful weekend for local slo-pitch players
Back to video
Pandas won the Men's B title, winning in the second championship title game. A stalwart performance by pitcher Darren Pace, and solid base hitting from Josh Stubbs and Kevin Harrop led to the team's success.
Phoenix, featuring Shannon O'Neill and Mel Taylor from Collins Harbour, and Kathy Vanderven, Jess Anseeuw and Mel Dunn from Indi Girls had an impressive showing earning second place honours in Ladies C at SPO.
High-Lift Door was the runner-up in Ladies D at the SPN Championships in Niagara Falls.
Men's A
Two unexpected sweeps in Men's A as Courtland Landscape and Grounds and Foldens Machine Works will meet in this year's final. The series commences Tuesday on Annandale 3 at 9 p.m.
Foldens outslugged Haines Roofing 40-25 in the series clincher. Courtland completed their sweep of G.C. Lounsbury winning by four and eight respectively.
Game 2
Courtland Landscape and Grounds 22, G.C. Lounsbury 18
Courtland: Tyler Lamb 4-4 4HR, Adam Thomson 4-5 HR, Trevor Oakes 4-5 HR, Nathan Peacock HR
GC: Cheyne Sarafinchin 4-4 HR, Steve Deblaire 4-4 2HR, Trevor Stuyt 2HR
Article content
Tyler Lamb had a three-run homer, a pair of two-run homers and a solo to lead Courtland.
Game 3
Courtland 17, G.C. Lounsbury 9
Courtland: Steve Balazs 4-4, Darryl Vandendriessche 4-4, Chris VanParys HR, Aaron Laporte HR, Trevor Oakes HR, Adam Thomson HR
GC: Trevor Stuyt 4-4, Devin Lee 3-3
Steve Balazs had a big game reaching and scoring four times. Tyler Lamb had a pair of triples for Courtland.
Game 3
Foldens Machine Works 40, Haines Roofing 25
Foldens: Steve Derks 5-5 HR, Matt Evans 5-5 HR, Josh Stubbs HR, Bryan Deblaire HR, Mike Wencel 2HR, Mike Supinski HR, Ryan Black HR
Haines: John Ralf 5-5 HR, Chris Durham 5-5, Johnny Klassen 2HR, Andrew Burns 2HR, Travis Horvath 2HR
Foldens broke up a close game plating 14 seventh inning runs. Pitcher Mike Wencel helped his own cause homering twice and driving in five on the night.
Men's B
Sluggers punched their ticket to their first ever B final winning by five to eliminate last season's playoff champs Team Awesome in three straight.
The other semifinal will go to a fifth and deciding game between Miller Remodelling and Hit N Run who split a pair of games last week. Hit N Run took the series lead winning a thriller in extra innings Thursday. Miller evened the series winning by mercy the next night.
Game 3
Hit N Run 20, Miller Remodelling 19
Hit N Run: Diedrich Klassen 5-5 2HR, Peter Klassen 5-5 HR, Marten Klassen HR, Franky Klassen 2HR, Peter Wolf HR
Miller: Justin Clapdorp 4-5 2HR, Nathan Boldt 6-6 3HR, Dave Phipps HR, Matt Ungar HR
Article content
Miller tied it in their last at-bat to force an extra inning, Marten Klassen singled in Hit N Run's winning run in the eighth.
Game 3
Sluggers 18, Team Awesome 13
Sluggers: James Dyck 3-3, Cam Bueckert 3-3, Daniel Klassen HR
Team Awesome: Matt Davis 5-5, Dan Dietrich 4-4
Eleven of Sluggers 12 batters scored at least one run. Daniel Klassen led with a homer and a pair of doubles.
Men's C
Morrison Realty Expos advanced to the C final after mercying John Beere on Tuesday. As of Monday, their opponent is unclear as the series between Pelicans and Jokers will go to a fifth and deciding game Tuesday after the two split this past week.
Game 3
Morrison Realty Expos 22, John Beere 7
Morrison: Josh Dewatcher 4-4, Adam Devlin 4-4, Wil Hanson HR, Craig Robb HR, Spence Meron HR, Christian Devlin HR, Jayden King HR
John Beere: Cody Long 3-3 2HR, Jesse Anderson 3-3 HR, Mark Carel HR, Shawn Brooks HR
Jayden King hit for the cycle and Josh Dewachter, the triples machine, had two three-baggers on the night.
Game 3
Jokers 13, Pelicans 12
Jokers: Scott Hill 3-3, Wes McDougall 3-4, Brent Schooley HR
Pelicans: Adam Jensen 4-4, Nick Wilson 3-3, Steve Leacock HR, Nick Barnim HR
Jokers got some solid base hitting throughout their order. Brent Schooley homered and doubled.
Game 4
Pelicans 23, Jokers 7
Pelicans: Matt Summers 3-3, Nick Barnim 3-3, Jeff Cadotte 2HR
Jokers: Scott Hill 3-3, Chris White 2-3
The top five in Pelicans' order reached and scored three times. Jeff Cadotte homered in consecutive at bats.
Article content
Men's D
Brew Jays won their 19th straight game capping their series with a six-run win. They will face Tillsonburg Fire Safety/RNA Automotive in the D final.
Tillsonburg Fire Safety advanced to the final winning a tough battle with Crusaders that went the distance.
Game 3
Brew Jays 16, Bad News Bears 10
Brew Jays: Tom Csoff 4-4, Bryan Granger 3-4 HR, Gary Csoff 3HR, Dylan Cremery HR, Steve McKibbon HR
Bears: Michael White 3-4, Darryl Beattie 3-4 ,Jake Superales HR, Scott Beattie 2HR
Gary Csoff belted three homers in Brew Jays win. Bryan Granger and Steve McKibbon were each a double shy of hitting for the cycle.
Gam 4
Crusaders 21, Tillsonburg Fire Safety/RNA Automotive 14
Crusaders: Jake Klassen 4-4 2HR, Benny Klassen 4-4, Henry Klassen HR, Abe Hamn HR
RNA: Mike Vanwynsberghe 3-3, Kyle Mudford 3-4
Jake and Benny Klassen each drove in four for Crusaders.
Game 5
Tillsonburg Fire Safety/RNA Automotive 13, Crusaders 12
RNA: Chris MacDonald 4-4, Justin French 4-5
Crusaders: Benny Sawatzky 2-3, Abe Guenther 3-4
The winnerss put six across in the fifth inning.
Ladies A
Collins Harbour Marina Resort took the opener easily winning by 12 over Jays.
Game 1
Collins Harbour Marina Resort 16, Jays 4
Collins: Mel Gardner 4-4, Cindy Eaton 3-3
Jays: Melissa Hughes 2-3, Bernita Jordan 2-3
Mel Gardner and Shannon O'Neill each doubled and scored three runs.
Ladies B
It will be SOS Towing and Norfolk Electric in this year's B final.
SOS easily swept Smout Out Loud Sirens, taking the second one by 13.
Article content
Norfolk Electric won the second half of a double-header with Challengers to advance. Both games were decided by just one run in a very well played series.
Game 2
Challengers 13, Norfolk Electric 12
Challengers: Trudy Klassen 3-4, Susie Enns 3-4
Norfolk: Melissa Johnston 4-4, Krista Bevan 3-4
A six-run sixth helped Challengers overtake Norfolk. Trudy Klassen had a two run triple in the rally.
Game 3
Norfolk 20, Challengers 19
Norfolk: Melissa Douglas 3-4, Lauri Whitbourne 4-5
Challengers: Greta Martens 5-6, Mary Klassen 4-5, Arminia Redecop HR
Lauri Whitbourne doubled in Norfolk's winning run in the seventh. Challengers loaded the bases in their half but Norfolk exited with the win.
Game 2
SOS Towing 23, Smout Out Loud Sirens 10
SOS: Nicole Cuerrier 5-5 HR, Lyn Hewitt 3-3
Smout: Megan Pepper 3-3, Chelsey Vandeeckenhaut 3-3
Teri Joosse and Tammy Griswold each drove in four for SOS.