Jays upset defending champions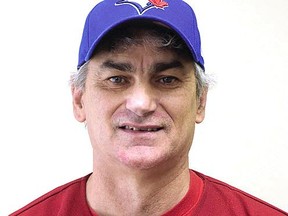 Article content
There will be a new champion in Tillsonburg Ladies A Slo-pitch this year after Jays eliminated defending champs Indi Girls, sweeping them two straight.
Article content
First place Collins Harbour Marina Resort swept High-Lift Door, mercying them in their decider last week.
We apologize, but this video has failed to load.
Jays upset defending champions
Back to video
Game 2
Collins Harbour Marina Resort 23, High-Lift Door 6
Collins: Kasey McKenzie 5-5, Lauren Duffy 4-4
High-Lift: Keri Sunderland 3-3, Jen Francis 2-2
Lauren Duffy had a big night doubling, tripling while driving in six for Collins.
Game 2
Jays 9, Indi Girls 8
Jays: Becky Dancy 3-3, Steph McDonald 3-3, Maddi Obar HR
Jays scored three seventh-inning runs to win it.
Ladies B
SOS Towing mercied Smout Out Loud in the opener of their series.
Norfolk Electric won a close one over Challengers beating them by two.
Game 1
SOS Towing 17, Smout Out Loud Sirens 2
SOS: Kendyl MacIntyre 3-3, Vanessa Lively 2-2
Smout: Crystal Ball 2-2, Melissa Howe 2-2
Kendyl MacIntyre scored three runs for SOS.
Game 1
Norfolk Electric 11, Challengers 9
Norfolk: Jessica Piette 3-4, Melissa Douglas 3-4
Challengers: Susie Peters 3-4, Susie Enns 2-3
Norfolk won it in the seventh with a four-run rally. Melissa Douglas had a double in the rally.