Collins Harbour Marina Resort doubles Jays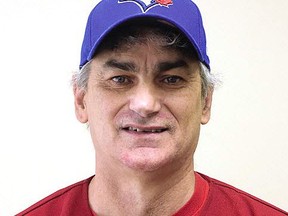 Article content
Ladies A
Last Wednesday's action was wiped out by rain.
We apologize, but this video has failed to load.
Collins Harbour Marina Resort doubles Jays
Back to video
Article content
Indi Girls mercied High-Lift Door last Monday. Collins Harbour Marina Resort beat the Jays by the identical score the Jays had beaten them earlier.
Indi Girls 15, High-Lift Door 2
Indi Girls: Kathy Vanderven 3-3, Tena Bueckert 2-2, Amanda Stubbs HR
High-Lift: Jen Francis 2-3, Amber Campbell 2-3
Tamarah Schultz hit consecutive doubles for Indi Girls. Amanda Stubbs had a homer and two doubles.
Collins Harbour Marina Resort 8, Jays 4
Collins: Tracey Carruthers 2-3, Kasey McKenzie 2-3
Jays: Steph Erdelac 3-3, Heidi Hopper 2-3
Kirby Steinhoff drove in three for the winners. Mel Gardner had a triple.
Ladies B
The Challengers beat Smout Out Loud Sirens by six.
Challengers 11, Smout Out Loud Sirens 5
Challengers: Trudy Klassen 3-4, Lisa Wall 3-3
Smout Out: Jen Grzech 3-3, Ashley Boutin 2-2
Trudy Klassen had a two-run triple for Challengers.