Letters to the editor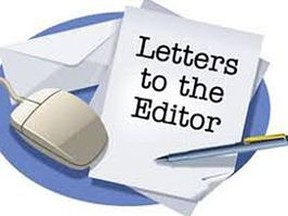 Article content
Class of 2020 praised
Article content
It has been my pleasure working with 2020 prom committee.
We apologize, but this video has failed to load.
Letters to the editor
Back to video
But because of the Coronavirus shutdowns, 2020 prom has been cancelled.
There won't be a day for you to zip up your prom dress or adjust your tie, which is absolutely heartbreaking and scary for most. It seems unfair, and it truly is. But please know this – just because you were robbed of your opportunity to dance at Prom does not make you less.
It absolutely does not mean you are any less of a student or graduate.
It does not mean you didn't work incredibly hard.
It does not take away from those endless nights of studying or editing papers.
It's hard to go through something so big in your life and not have the proper recognition for it.
It's scary to be the first, and maybe only, that has to go through this unique situation.
Here's your recognition, while not sufficient, please know that we recognize you and applaud you.
We see the hard work you've gone through and the time you've put in. We see the hurt you have for not being able to enjoy your prom.
But you pushed through the hard times and made it here today.
We are proud to call you our future.
Congratulations graduating class of 2020, and I wish you all the best!
Norma Turner
Tillsonburg
Legion bottle drive held
The Tillsonburg Legion Varnavair Br. 153 recently held a successful bottle drive.
We would like to thank Sandham Transport for the donation of a trailer, The Norfolk Tillsonburg News for promoting the project, the Tillsonburg Beer Store for their assistance, and the Brewers Warehouse London for picking up the bottles.
Thank you to all Tillsonburg and area residents who graciously donated their empties!
Also, thank you to our members of Branch 153 who donated their time to make this a success.
Once again, thank you to all who supported our Legion Branch!
Dianne Hodges
President Branch 153, Tillsonburg