Letters to the editor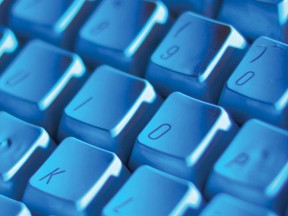 Article content
Speaking out in Beijing
Re: We must speak up for Uyghur kids in China (Jan. 25)
We apologize, but this video has failed to load.
Letters to the editor
Back to video
Article content
I applaud Margaret McCuaig-Johnston for her excellent column about the plight of the Uyghur kids in China. However, her encouragement of Olympic athletes to speak out is dangerous. She states "…we can encourage our Olympic athletes … to make statements and take actions at the Olympics to bring attention to Beijing's despicable policy." Last week, China warned foreign Olympic athletes that "any behaviour or speech against Chinese laws are subject to certain punishment."
Recently, China "disappeared" one of its own athletes (tennis star Peng Shuai). I shudder to think what they might do to our athletes if they dare to speak out against China at the Olympics. Encouraging them to do so could have devastating consequences. Better to wait until they return home.
Alexandra Edwards
Brantford
Priorities off
Concerning the pandemic, Premier Doug Ford announced "the worst is behind us."
Meanwhile, seniors still are locked in their rooms, students don't have rapid tests or masks that fit. Surgeries are delayed. Hospital admissions have barely slowed.
It is troubling our premier cares more about the profits of the corner bar than students learning in a safe environment and seniors living comfortably.
Philip Cole,
Strathroy, Ont.
Rising death toll
Are we noticing that, before we had the COVID vaccines, the local death count from the virus was at five people for the longest time? Now with practically the biggest percentage of people vaccinated, the death count, as of Wednesday, has spiked to 44. This tells me that the vaccines are not working.
Article content
Adriana Sietsma,
Brantford
Consumers in control
Canada primarily enjoys what is known as a free market economy. Without using a lot of economic jargon and boring the heck out of you, it simply means prices are determined based on demand. However, the government controls almost everything we consume or utilize. Want proof? There are rent controls. Coincidentally, we have a shortage of rental units. Price or tariff controls exist on almost everything we consume. For most people, the costs of goods and services are almost unattainable.
Whether it's controls, price setting or tariffs, all levels of government will tell you it's all done to protect the consumer or the farmers or the providers of certain types of services. No, what we really have is a totally protectionist economy. Consider this: How come you can travel 60 miles or so into the the United States and purchase Canadian refined gas at somewhere approaching half of what we pay here in Canada? What about dairy products? A third of the cost charged in Canada!
What most consumers don't realize is they are the ultimate controller of prices. Not the government, not the producers and certainly not the manufacturers. Look, if consumers thought the price of an item was too high and decided to boycott it, how long would it take for the manufacturer to lower the price?
Michael Perreault,
Ottawa
Unfair
I feel strongly that the Ontario government is unfairly punishing everyone and every business because of the few who just won't follow the rules. Before the latest lockdown, as far as I know not one outbreak of COVID had been traced back to a restaurant, yet they're all closed up. All the business owners, staff and customers have to suffer the consequences of those who won't get vaccinated.
Ron Mathews,
Almonte, Ont.