Sometimes the show can't go on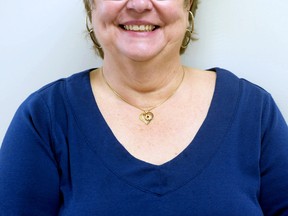 Article content
In show business, whether a circus or an opera, things can and do go wrong. 'The show must go on,' attributed to circus performers back in 1866, became a rallying cry to fix the problem and get the curtain up!
Article content
That cry, however, does not work during a pandemic.
We apologize, but this video has failed to load.
Sometimes the show can't go on
Back to video
When Stage 3 of Ontario's recovery allowed theatres to re-open, the Theatre Tillsonburg board studied the rules to protect the audience and cast for our May 2020 Mamma Mia show.
It had sold out in February! Whoohoo! That doesn't happen very often. Cast was rehearsing, sets were being built, backdrop painted. It's a big show with lots of cast and crew and big costs.
But to do this musical we must put an impenetrable border between the singers/stage and the audience. So plexiglass across the front of the stage, 40-feet long and probably a good eight-plus feet tall. We are talking more than hundreds of dollars. But if we do that, the audience won't hear the cast well and we can't afford to have microphones for 24 cast members or the expertise to run that many at once. And the lights would reflect back off the barrier and they would not be able to see well.
None of that works well for the audience.
I won't bore you with the cast and crew problems, because they become moot when you realize that to proper physically distance two metres in all directions, even with four-person bubbles, we could only put at most 34 people in the audience. We managed to get two extra performances, so 10 show at 150 seats is 1,500 seats, but with 34 people per show that means we would have to do 44 shows to accommodate everyone! Those figures override any other considerations. Sometimes common sense has to prevail and the show can't go on.
Article content
The board studied, researched, and communicated and decided Mamma Mia could not go on until restrictions are relaxed. They did arrange with the copyright holders that it would be a go once that happened so we would not be wasting the thousands of dollars already spent to get this show ready. The cast and crew members all keep their parts and positions.
Any doubts on that decision were eliminated with the news of a Nebraska community theatre group who decided their Mamma Mia must go on. It seems they 'thought' their State Governor was against mandatory masks, so masks weren't mandatory. Their guidelines for physical distancing with the audience are unknown, but doing a big-cast show on any stage does not really allow distancing with the cast.
As of August 17, their 38-member cast was up to 24 COVID-19 cases, with nine being teenagers. Did the cast and crew sequester as a 'bubble' prior to and during the show? Did they get it from the unmasked audience? We might never know, but either way they were infected.
Why did they go ahead? Community theatres are like small business with rent, mortgages, utilities, etc. and not many have money in reserves for extraordinary circumstances. Cancel the show and lose the theatre or take the chance? Gambling is never a wise choice when lives are at stake.
lbeechey@rogers.com