Ideas to use your harvest year round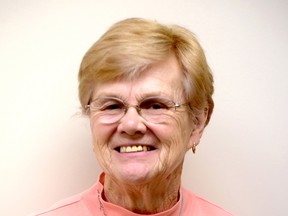 Article content
Your garden is overflowing with the abundance of all that you have nurtured, so what can we do if we cannot eat all of it fresh?
Article content
There is traditional canning and preserving, and also some less time-consuming ideas to try.
We apologize, but this video has failed to load.
Ideas to use your harvest year round
Back to video
Tomatoes are one of the best vegetables to prepare for future use. They can be washed and placed in a bag directly in the freezer. Later they can be prepared to take up less space by plunging in warm water where the skins will split making them easy to peel. Then put in a large saucepan and bring to boil. Pour into small plastic containers with lids and leave to cool. Place lids on and return to the freezer.
A two-cup quantity is good for soups, sauce, casseroles or even salsa (www.aspicyperspective.com). Cherry tomatoes only need washing and freezing for later use to add colour to any dish.
Cucumbers can be used for green relish. There are many old, favourite recipes online (www.thespruceeats.com). Pickling cucumbers are more useful as they can be pickled with dill or a sweet mixture. They can be sliced or prepared whole.
Zucchini, from the same family, makes a great summer dish when stuffed with a cooked ground beef mixture and finished later on a barbeque. It is easy to grate. Place one-cup quantities in plastic bags and freeze. Later when you feel like baking, thaw it and use as if it was fresh (it may need a little water drained if it looks runny), or use in stir fry.
Cauliflower is a vegetable that gardeners find hard to grow but they are inexpensive when in season so it is great to make pickled sweet cauliflower florets with some chopped carrots and green beans from your garden. This is an idea to vary a winter supper with ham and scalloped potatoes.
If you take the time now to use your produce wisely you will be able to say 'I grew this in the summer and I know where it came from and how it was tended.' There will be great satisfaction in this and I hope it will encourage a future summer hobby for first time gardeners.
Tillsonburg Horticultural Society will not have any meetings until further notice. Check www.tillsonburghorticultural.ca or Facebook (Tillsonburghorticultural) for updates.