DeJONGHE: Always learning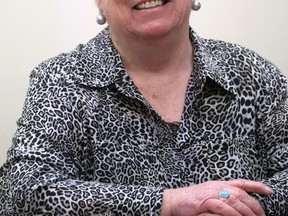 Article content
You have to wonder how many ways a person can lock them self out.
Article content
I have managed to lock myself out of the car on several occasions and a couple of them with the car running. I know, it sounds really stupid, right? I accidently hit the lock button when getting out for a quick drop off. I am thankful I have CAA.
We apologize, but this video has failed to load.
DeJONGHE: Always learning
Back to video
I have also locked myself out of the house a few times. Once I totalled a storm window removing it and almost killed myself crawling through the window. Hide a key outside, I have been told, but I'm afraid I will forget where I hid it. We need a CHA.
A week or so ago, I set up a live trap on the deck to catch another chipmunk that came to visit. In the morning I discovered a young opossum curled up sleeping peacefully in the trap. I know they can cause quite a stink if frightened so I poured a coffee and thought about it a bit. I considered just letting it out but then decided the best approach was to cover the trap and take it out to the country.
I draped the trap, came in, got dressed, shut and locked the patio door, got my car keys, shut the front door, went out the back door locking it behind me and gathered up the trap for a short road trip. I deposited the critter unhurt near a lovely woodlot. It was young but I figured if he was able to be out alone at night he was old enough to be on his own.
When I got home, I hosed down the trap and deck. I tried the back door and remembered I'd locked it. Do not have a key for back door on my key ring so I went to the front door only to discover, because I left through the back door, I hadn't unlatched the screen door. I sat on the deck and thought about it.
Article content
Marty, who checks my house when I am away, has a key to my back door so I would just wait until he came outside. When I realized they were not home, I checked the back door, patio door and screen door again, just in case, went to the garage gathered up some tools and headed to the front. After some finagling I was able to pry the hook out of the eye to unlock the screen door without removing the door or doing any damage. By this time it was about 10 a.m., break time, so I poured a coffee.
We learn the right way to do things best by doing the wrong thing first. The stupid part comes in when you do it more than once. I always turn off the van and take the keys out before I open the door – now. I have now learned to always check the screen door before I close and lock the front door. I am going to get a key made for the back door and reconsider hiding it outside. You are never too old to get smarter. Not sure I have enough time, though.
twocentsworth@gmail.com