BEECHEY: This is our last chance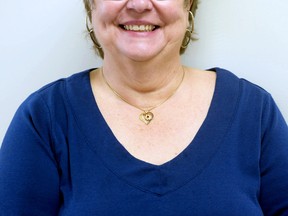 Article content
What if there was no more alcohol or recreational drugs available in eight years?
Advertisement
This advertisement has not loaded yet, but your article continues below.
Article content
No more fine wines, beers, smooth whisky, not even homemade hooch. Recreational drugs, even marijuana, will be all gone. I am not talking restricted or outlawed but simply and forever gone.
We apologize, but this video has failed to load.
BEECHEY: This is our last chance
Back to video
Don't plan on rum-running from another country or stocking up because in this scenario absolutely no one would ever be able produce our beloved booze and fun drugs ever again anywhere in the world! They would simply – be – gone.
This is about perspective. If the above scenario was true, the entire world would demand this catastrophe be stopped! Okay, you might not drink, so substitute whatever beverage you hold dear; knowing it will gone forever, and its absence will radically change the future.
Would you not fight and do anything you could to stop it from happening?
Yet, you have received multiple warnings about the 2030 deadline to stop the climate change and you have been experiencing it. Yes, you. It's on our individual heads to learn more and do something about it even if it is only to push those who should be doing it.
Please take the following message from the David Suzuki Foundation very personally, then go and learn what to do and how to do it. ( https://davidsuzuki.org/our-work/ )
"Top climate scientists issued a "code red for humanity" recently, warning that this is our last chance to implement the transformational changes necessary to keep warming below 1.5 C and avoid the most dangerous impacts of climate chaos. Canada's climate targets are still critically insufficient to do our fair share on the global scale and we are the only G7 country whose emissions have increased since the Paris Agreement was signed."
Advertisement
This advertisement has not loaded yet, but your article continues below.
Article content
Now go to Climate Trackers and learn how badly our government has done.
"Canada's current policies are not enough to achieve this target and are only in line with 4°C warming (not 1.5). Canada is also not meeting its fair-share contributions." ( www.climateactiontracker.org/countries/canada/  )
It filled me with shame to learn that our fastest growing source of emission is from the oil and gas sector!
This is not the fault of any one federal party. In a war or crisis, all parties should come together to save our lives, land and country. They must work together! Tell them so!
From davidsuzuki.or: "The climate crisis won't wait. Join us in calling on all federal parties to cooperate and get Canada to act on climate change with the ambition and urgency this crisis demands."
This is not a luxury disappearing, this deadline affects every life – human, animals or plants – on the planet. Long term this is going to be much worse on your children and grandchildren than the pandemic has and if you haven't figured that out yet, you better start paying attention. The next eight years are our last chance to stop it and give some semblance of normal to them.
I believe nature's forests, wetlands and animals are putting more energy into saving the earth than humans, yet we continually kill them all to build roads and buildings. The future will need as much natural land as possible to combat the need for food, oxygen, and the cleansing nature tries to do. (Yea, beavers!)
Advertisement
This advertisement has not loaded yet, but your article continues below.
Article content
With over 75 per cent of our wetlands gone, we can't let the Ontario government off the hook either, as they seem to be quietly and quickly changing our environmental protection rules by using a provincial Minister's Zoning Order [MZO] which allows the provincial Minister of Municipal Affairs and Housing to bypass local planning and ecological rules to spur development, with no public discussion and no appeals.
Hard decisions: Three provincially significant wetlands (PSWs) in Vaughan or a new Walmart distribution centre? A large, rare coastal PSW in Pickering or a large warehouse? More than 30 MZOs were issued in 2020.