BEECHEY: Rehabbers risk getting COVID from wildlife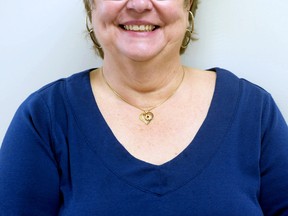 Article content
Wildlife rehabilitators in Ontario were privilege on Jan. 23 to have guest Scott Weese, Chief of Infection Control at the Ontario Veterinary College, University of Guelph, at our monthly virtual meeting about COVID in Wildlife.
Article content
Here is what is happening. During COVID, rehabbers have developed protocols for dealing with the public. Research has rightly been on human involvement first but occasionally news broke through on domestic cats, dogs and hamsters which contracted COVID from humans. Cats are more susceptible with more than a 50 per cent chance of getting COVID from a human.
We apologize, but this video has failed to load.
BEECHEY: Rehabbers risk getting COVID from wildlife
Back to video
Now we are finally getting some information on COVID in Ontario's wildlife. Generally, it's believed most wildlife contracts the virus from humans.
Deer in Quebec and Saskatchewan had been found to have the Delta variant, but it has now also been discovered in Ontario and there is a concern they could be a reservoir, able to pass the virus back and forth to humans. Hunters should check out precautions for handling and cooking the meat.
We now know that fox squirrels get COVID, but thus far it is unknown if subspecies like gray, black and red squirrels can. Mice are the same as not all subspecies have yet had the virus. Cottontails, raccoons, striped skunks, mink and other mustelids have all been infected. Wildlife research is not a high priority so until more data is collected much is speculation. As rehabbers we will have to presume the subspecies could carry it and personally, to be safe, I will presume all mammals can.
The good news is that birds, and our species of bats, seem safe from it.
Chances of the public handling an infected animal are slim, as most are not involved in rescues or trapping. Symptoms for animals and humans appear similar, so if you must handle any wildlife follow the human protocol and wear a mask and gloves.
Article content
To lessen transition of COVID from wildlife into your home, curtail your dog and/or cat from roaming free. They do love bringing home mice, squirrels, and bunnies in their mouths. Keeping them on your own property, as most bylaws require, will lessen the risk of them, your family and other pets catching and spreading the disease. At this time, pet socialization at the dog park is not wise either.
People who have symptoms or are asymptomatic should follow the same protocols with animals as with other humans.
Thus far rapid testing for animals is not readily available and neither is rapid testing designated for rehabbers, plus both will be a significant cost, which is also a problem.
As COVID cases rise in North American zoos, Quebec's Granby Zoo is hoping to vaccinate their animals against COVID, with primates and big cats first on the list, once the U.S. vaccine is approved here. You can be assured the vaccine for wildlife will not be available soon or for rehabbers. Rabies vaccine, when we release our animals, is paid out of our own pockets, even though we volunteer under the MNR. Multiply your dog's rabies bill at the vets by 10 or even 100 times!
There are about 53 rehab centres in Ontario and only a handful of large centres have staff and vets. Most of us are backyard rehabbers operating out of our homes. There have never been enough of us to handle the thousands of orphans every year.
Most rehabbers work full-time to support this volunteer hobby. Human COVID ramifications, like job losses and increased costs, and subtle and unknown rule changes from the MNR are decreasing our numbers. More may have to stop rehabbing if COVID in wildlife escalates as quickly and devastatingly as it has in humans. Most cannot afford to increase ventilation in the 'wildlife' room (usually the spare room or basement) in our homes or PPE equipment as we do have close contact, especially with neonates and infant wildlife. Many rehabbers are seniors with various health problems and must decide, do we take the chance of getting COVID from wildlife?
Climate change has caused some babies to come in December and January! Spring and summer is crazy with all species and now we get another batch in August! All of this is getting overwhelming for the very small number of volunteer rehabbers in Ontario.