BEECHEY: Plant lovers unite on May 31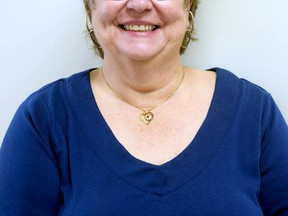 Article content
All green thumbs will be excited to know the Tillsonburg Horticultural Society's 14th annual Garden Auction is back! Yes!
Article content
We apologize, but this video has failed to load.
BEECHEY: Plant lovers unite on May 31
Back to video
It is Tuesday, May 31 at the Lions Auditorium, Tillsonburg Community Centre at 45 Hardy Ave. Doors will open at 5 p.m. for $2, $5 and $10 tables of vegetables and herbs, plant tables and a business and community donations draw table.
The live auction starts at 6 p.m. with annuals, perennials, trees, shrubs, planters, garden decor and more. You can pay for your purchases cash or cheque only. There is an ATM available at the Community Centre.
Wait! There is more! You can also help.
I am sure you will be thinning out some of your gardens, so do not waste those wonderful plants. The Horticultural Society would love more plants or trees for the auction. You can deliver them directly to the Lions Auditorium the morning of May 31 between 10 a.m. and 12 noon. Please have the plants potted up and identified, looking like something you might buy that afternoon. No invasive plants, please.
If you are like me, with a black thumb, you could help by donating non-living things until May 30. Garden-related things like new or gently used garden tools, garden décor and containers (such as wicker baskets) are always welcome. They love birdhouses and bird feeders so if there are any craftspeople who want to donate, they would be very welcome.
Please, no plant material (plant parts).
For those of us with 'black thumbs' there is a draw table that features non-garden items, too. I do like plants, they just never live long inside or outside my house. But I do love lawn ornaments because they don't die.
Article content
If you appreciate all the beauty and pleasure the group brings to Tillsonburg, beautifying gardens about town, the Horticultural Society gratefully accepts all donations large or small. Horticultural members maintain, nurture and beautify the following public spaces: Annandale House gardens, Bert Newman parkette, Royal Canadian Legion, Senior Centre gardens, Station Arts Centre and new this year, the Oxford-Broadway parkette for the 150th anniversary of incorporation. They also underwrite the costs of the Broadway street-planters and organize a very popular junior gardener program to nurture future gardeners.
If you or your business generously donates toward this fundraiser, you will be acknowledged during the auction and will be listed on their website (www.tillsonburghorticultural.ca) next year.
No matter if you are a junior or senior or in between, you might like to donate some time where you could be outside in fresh air helping little things grow and keeping Tillsonburg beautiful.
Christine Nagy, president, has graciously given her home number 519-688-9582 for questions, like where to drop off a cheque (or a beautiful skunk or dragon garden ornament so I can buy them for my garden). Just be kind to her hubby, who will be surprised by all the calls!
Come enjoy yourself with a room full of green-thumbed people. If you are new to town, what better way to meet new people. You can share your expertise with other plant lovers on life's important topics like fertilizer or whatever plant people like to talk about.
An important tip. The people wearing green gardening aprons with Forget-Me-Knots on them at the auction are actually members of the Horticultural Society. I am not sure why the spell the 'not' with a 'K', but I am sure they would be happy to tell you.