BEECHEY: Getting ready for Christmas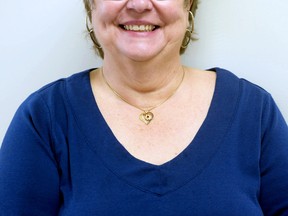 Article content
We all need to add a little delight to our lives and Christmas time allows us to do it.
Article content
Home decorations are being dusted off, the lights are shining, and the music is playing!
We apologize, but this video has failed to load.
BEECHEY: Getting ready for Christmas
Back to video
Here are some ways to lift your spirits at E.D. Tillson's 1883 Victorian family home in Tillsonburg, also known as the Annandale National Historic Site (ANHS).
On the Christmas Tour (first floor only) you will see the influence of 'the unusual Oscar Wilde' peeking out from behind the Christmas finery decorating these beautiful rooms. As well, the Pratt Gallery is displaying 'All We Wanted for Christmas – Toys and Games' from the museum's collection. You will probably recognize some toys too!
Tours run from Nov. 29 through to Jan. 9, Monday to Friday from 9 a.m. to 3 p.m. COVID rules allow tours of only the first floor. You must pre-book, wear your mask and social distance.
All events listed below have limited space available due to COVID restrictions so register early to avoid disappointment! All events can be booked online via the Connect to Rec 2.0 website (https://www.tillsonburg.ca/en/live-and-play/connect2rec-upgrade.aspx) or by calling 519-842- 2294.
For adults, on Wednesday, Dec. 22, make your own Christmas ornament. Supplies and instructions included. Session I 10 a.m. to 11:30 a.m. Session II is 1 p.m. to 2:30 p.m. Cost is $15 plus tax.
For children, on Tuesday, Dec. 21, it's Christmas Break Ornament Making. Learn how to make your own Christmas ornament. Supplies and instructions included. Ages 4-8 years, 10 a.m. to 11 a.m., ages 9-14 plus, 2 p.m. to 3 p.m. $15 plus taxes.
Article content
In 2022, ANHS expects to be back with all our favourite events. This article has only basics information, so call 519-842-2294 for details and arrangements for tickets/certificates that will last through the spring!
There are two scheduled P.A. Days for Fun for children ages 4-8 years (10 a.m. to 11 a.m.) and ages 9-14-plus (2 p.m. to 3 p.m. $15 plus tax per child/session. All supplies included. On Jan. 14, 'O is for Oats, C is for Cookie.' Kids learn about E.D. Tillson's inventive Pan-Dried Oatmeal and they will make oatmeal cookies from the recipe on the box! On March 4, 'It's Maple Syrup Time.' Did you know that E.D. Tillson tapped the trees on Maple Lane to make his own maple syrup? Learn all about maple syrup and make a 'maple sweet treat' to take home.
March Break fun is March 14-18 with 'Pioneer Adventures with Oscar and Wilde!' Ages 4-8 (9:30 a.m. to 11 a.m.), ages 9-14-plus (1:30 p.m. to 3 p.m.). $15 plus tax per session or 20% discount if registered for all sessions.
March Break themes are Time for Dinner – food during pioneer times (March 14); Favourite toys and games – how pioneer children played (March 15); Hearth and home – the importance of the home and fireplace (March 16); Celebrate good times – how pioneers celebrated (March 17); Making friends – pioneers and their Indigenous neighbours (March 18).
For adults (someone please tell my hubby I like to go to all of these please] on Feb. 14, come to the Valentine's Chocolate and Tea and make a craft for $20 (plus tax).
Article content
The next events all celebrate the 150th Anniversary of the incorporation of Tillsonburg in 1872.
March 8: Women's Day Luncheon. Look at the role women have played in municipal staff.
The Lunch and Learn series is back in 2022 on Thursdays and Fridays! It is a four-part series focusing on the 150th. Each L&L is $25 (plus tax) or $80 (plus tax) for the series.
Feb. 24 or 25 (Part 1): A village or a town? A choice had to be made!
March 24 or 25 (Part 2): By acclamation, the story of Tillsonburg's first council.
April 28 or 29 Part 3): The story of Tillsonburg's first municipal workers.
May 26 or 27 (Part 4): Our town clerks, the life and times of our first clerk James Secord and others.
At the museum you can pick up an assortment of ANHS souvenirs, like historical books, mugs, cards (featuring photographs of Bill Pratt), post cards and an amazing copy of the 1881 Bird's Eye View Map of Tillsonburg. A hot seller for your history buffs is Six Graves in the Village by Dr. Jason Pankratz, a super book about the search to know whose Second World War possessions were found in an old suitcase.