Soaking up the Sunshine in Norfolk County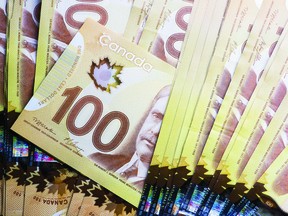 Article content
Several names prominent on the 2020 Sunshine List in Norfolk County left the employ of the municipal corporation in 2019.
Article content
Nonetheless, severance payments for the senior managers boosted them into the ranks of the county's Sunshine List for 2020, which was released by the Ford government.
We apologize, but this video has failed to load.
Soaking up the Sunshine in Norfolk County
Back to video
Among those leaving Norfolk County in 2019 but collecting payments on their way out were Chris Baird, former general manager of public works, with $153,483. The county announced Baird's retirement in September 2019.
Danette Lecompte, former head of Norfolk's Provincial Offences court, also made the 2020 Sunshine List even though she saw little service last year. Lecompte is listed as collecting $111,570 in 2020.
Clark Hoskin, former manager of tourism and economic development who left the county in February 2020, is on the list with payment of $163,477.
Former fire chief Terry Dicks also left the employ of Norfolk County in July, 2019. He nonetheless appears on the county's 2020 Sunshine List with payment of $130,547.
The departure of managers from Norfolk County began in the months after the municipal election of 2018. That election was noteworthy for the replacement of seven council members on Norfolk's nine-member council.
Some severances involving managerial departures in 2019 were accounted for on the 2019 Sunshine List.
Prominent among them was former CAO David Cribbs. Even though Cribbs left in early 2019, he made the 2019 Sunshine List with payment of $198,300, most of which involved a contractual obligation.
In the summer of 2019, Norfolk's interim CAO Chris McQueen said an organization's flow chart often changes with the arrival of a new executive.
Article content
"It's not unusual to see a change in the council result in a change in the senior management," McQueen said.
More recently, CAO Jason Burgess was asked how Norfolk County was paying for severances upon the departure of senior managers. Burgess cited the $725,000 municipal restructuring grant the Ford government provided Norfolk in early 2019 as a source for these payments.
Burgess said facilitating the replacement of managers with new managers in tune with the new executive was an appropriate, intended use of these funds.
The 2020 Sunshine List features 73 employees of Norfolk County – about 10 per cent of the municipality's workforce. This compares with 48 names on the list for 2019. Among the top earners in 2020 are:
Shanker Nesathurai, Norfolk and Haldimand's medical officer of health, who is listed at $261,150. This does not include a $160,000 "top-up" Nesathurai recently collected for overtime logged at the Haldimand-Norfolk Health Unit in 2020. Nesathurai recently announced his departure as the counties' medical officer of health.
Marlene Miranda, general manager of health and social services and chief nursing officer: $179,560.
CAO Burgess, who is listed as collecting $167,462 last year.
County solicitor Paula Boutis: $149,670.
Shelley Darlington, general manager of corporate services: $147,840.
Bill Cridland: general manager of community and emergency services: $151,400.
Lydia Harrison, Norfolk's realty services co-ordinator: $133,750.
Kathy Laplante, treasurer: $139,700.
Jason Godby, Norfolk's interim general manager of public works: $130,200.
Megan Soles, Norfolk's manager of financial planning and reporting: $137,000.
Sarah Page, chief of paramedic services: $131,170.
Stephanie Pongracz, director of public health: $132,373.
Bob Fields, manager of environmental services: $130,550
A complete list of Norfolk County staff on the list is available at https://www.ontario.ca/page/public-sector-salary-disclosure .