Local students won't take provincial literacy test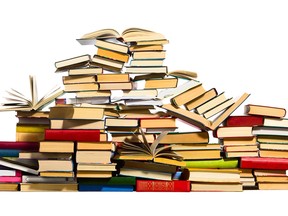 Article content
Local school boards have decided Grade 10 students will not take part in an online version of the province's literacy test.
Article content
The online test is being offered this year by the Education Quality and Accountability Office, which administers standardized tests in Ontario.
We apologize, but this video has failed to load.
Local students won't take provincial literacy test
Back to video
Participation in the online version of the test isn't mandatory and both the Grand Erie and Brant Haldimand Norfolk Catholic district school boards have decided not to participate.
The literacy test is usually a requirement for graduation, but that has been waived this year, as it was last year.
"Grand Erie recognizes this year's tests have presented challenges, which affect equitable learning opportunities, physical health and safety, mental health and well-being among students and school communities," said a media release by the Grand Erie board. "As such, the board believes it is in the best interest of Grand Erie students not to create further undue pressure as they work toward completion of the school year."
The Catholic board sent a message to families on Thursday saying its students wouldn't be writing the test.
Lorrie Temple, superintendent of education, said several factors led to the decision, including time constraints in the quadmester timetables and student well-being during the pandemic.
"We believe that it is not in our students' best interests to ask them to engage with standardized assessment during this time, especially when other learning goals are a priority."
Temple also said that, because the field test can only be taken in person at schools, it excludes distance learning students and disproportionately affects English language learners and students with special needs.
She said the board continues to plan for students writing the literacy test in the 2021-22 school year.