Bylaw enforcement to be reduced this summer in Norfolk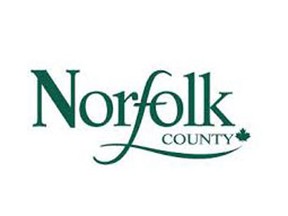 Article content
Residents of lakeshore areas of Norfolk may be disappointed this summer with the level of bylaw enforcement they receive.
Article content
The emphasis on social distancing and crowd control during the pandemic summer of 2020 translated into a significant increase in the number of bylaw officers Norfolk County sent into the field.
We apologize, but this video has failed to load.
Bylaw enforcement to be reduced this summer in Norfolk
Back to video
The state-of-emergency that existed at the time gave the municipality the authority to suspend collective agreements and deploy bylaw personnel in high-priority areas during evenings and on weekends.
At the May 18 meeting of Norfolk council, Mayor Kristal Chopp said that's unlikely to happen going forward because the labour-management environment at Governor Simcoe Square has changed significantly.
"The reason you were able to get coverage last year – at least for the majority of (the summer) – is because – you will recall – the Premier (Doug Ford) had suspended particular components of the collective agreement. That's no longer in place for this summer.
"We're dealing with a very different ball game from our unionized staff members from last year despite the fact we still live in a COVID environment."
Members of the Long Point Ratepayers' Association noticed the stepped-up enforcement and hope to see something similar this summer. Crowding, traffic congestion, and parking shortages are a chronic problem in the lakeside community now that it has become a popular destination on hot summer weekends.
"We are requesting that the county maintain at least the same level of bylaw enforcement for the 2021 season at Long Point," LPRA president Karen Deans said in a letter to the county earlier this month.
Article content
"For this summer, we expect the crowds will return and we remain concerned with the illegal parking, litter, trespassing and the general over-crowding that will occur – especially since COVID-19 will still be with us. It is our understanding that a substantial number of fines were issued last year, which supports the need for this service."
For his part, CAO Jason Burgess says Norfolk council will have to be proactive if it intends to duplicate the same level of bylaw enforcement that was seen last summer.
"Last year, we had far greater coverage where the issues happened because of the state-of-emergency," Burgess said. "This council will remember that – even though we lifted the state-of-emergency – and there were still a few weeks left in the summer for the weekend coverage – we had to make a settlement with the union for weekend work that was undertaken by union members."
"So – financially – the weekends – unless council directs differently and gives budget direction for that weekend work – coverage for the weekends will be significantly impaired."