It's Still Just Dirt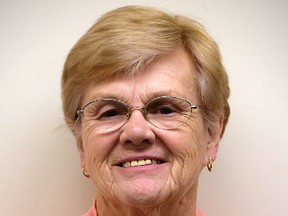 Article content
Angela Lassam - It's Still Just Dirt
Christmas cactus has no real connection to Christmas except the flowering time and the original bloom colour.
It is easy to grow as an indoor plant. You can start new ones from a mature plant and give as an inexpensive gift if you are a good 'potter.' For colour at Christmas time they are as popular as poinsettias.
Christmas cactus (Schlumbergera) is not a true cactus but a forest cactus - a tropical plant native to the mountains in Southeastern Brazil. It was discovered by a French botanist named Charles Lemaire and named after horticulturalist Frederic Schlumberger. The native plant is actually an epiphyte - grows on a tree and takes its moisture from the rain and air.
The plant comes in many colours (red, white, peach and pink).The leaves consist of flat round segments with serrated edges on a stem. The flower comes from the top of the leaf and is a tubular shape. The double structure shows the outer flower curled back and the inner flower protecting the stamen. It blooms for an average of eight weeks from November to January. A mature plant will produce a beautiful display and last for many years with the correct care.
Care of these plants as an indoor plant is a little different as it does not like to be placed near opening doors (drafts) or in a warm location. It prefers a temperature of 20C during bloom season and a sunny location. Misting frequently is necessary as it likes humidity. Fertilize as you would any other houseplant. This cactus also likes a regular dose of magnesium for growth and it can be done by using one teaspoon of Epsom salts in one gallon of water.
November you can encourage a mature cactus to flower in time for Christmas. You will need to place it in a dark cool cupboard for at least 12 hours a day. Do not overwater just keep soil surface moist. It will take 6-8 weeks for buds to form on the end of the leaf segments and these will be the new blooms.
After flowering is the best time to repot the cactus although it does prefer to be a little pot- bound. When not in flower it needs to be placed in a cooler spot and indirect light. Summertime it can be easily set outdoors in a shady area. Direct sunlight will cause yellowing at this stage in its cycle.
Propagation is quite easy using the cutting method and it is best done in late spring. The soil medium to use should consist of 60% potting soil and 40% perlite (well draining). You will need to take leaf segments and allow them to dry off at the end - leave for at least two days. Then press four of these leaf segments upright in a pot. Mist regularly but do not water too heavily or stand in water.
I hope you will consider one of these unusual Christmas time plants. Merry Christmas and a happy healthy prosperous New Year to you all.
Regular monthly meeting of the Tillsonburg Horticultural Society will resume Tuesday, Jan. 2 at 7:30 p.m. in the Senior Centre, Tillsonburg Community Centre. The speaker will be Jane Magri from Wildflowers Teas. Topic is 'Tea and remedies for well being.' Members, it is time to renew your membership. Non-members welcome, $2 per meeting or become a member and get extra benefits.
For further information check out www.tillsonburghorticultural.ca or join us on Facebook - tillsonburghorticultural. 
We apologize, but this video has failed to load.
It's Still Just Dirt
Back to video