Two Cents Worth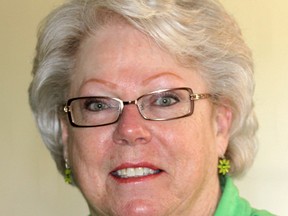 Article content
One of the more thrilling things we did was the Grape Hammock Fish Camp air boat ride through the swamp.
I was not sure about the first alligator basking on the mud. It looked plastic, to me. I wasn't completely convinced with the second one, either, but when we saw a bunch and they scuttled about, flipped their tails, hid or lifted their heads to look at us I decided to keep my hands solidly inside the boat.
We also saw different kinds of deer, turkeys and birds, buffalo and cows who live on the islands. The cows must love the water foliage since they were shoulder deep in water and not worried about the alligators.
There was lots to do and see right at Saddlebag Park where we stayed. I suspect most of the parks in the area are busy places, too. Every day offered various activities, planned or spontaneous. Watched a practice of the Kitchen Band, which Denise is involved with. It was hilarious and surprisingly good. There are many, active groups in the park such as a men's group, women's group, coterie club, garden club, which was formed in 2004 to do clean up and renovation following the four hurricanes which devastated the park. There is a wide assortment of games clubs such as shuffleboard, golf, scrabble, several card groups, pickleball, choir, exercise groups, line dancing, horseshoes, tennis, kurling, etc.
They also have a citizen alert program, computer helper and user group, art/painting club, art/craft group, Bible study and community emergency response team. Many of the groups host such things as spaghetti, chicken and chili suppers, hot dog and pot luck lunches or breakfasts. You hardly need to cook. We were invited by friends to a delicious fish fry and Denise hosted a sumptuous smorgasbord. We ate really well. Almost every night someone held a cocktail hour at their trailer.
In March the park hosts a Fun Day which kicks off with a parade where all groups put in floats, etc. The large contingent of Canadians is excited and proud to celebrate Canada's 150th. They have been hard at work for months making their entries with the theme, 'Memories,' focusing on what Canada has given the world. Featured will be the RCMP musical ride complete with Styrofoam horses and riders in full glorious Mountie outfits. The Snowbirds are building cardboard airplanes with a wing span of five or six feet which will be flying over lawnmowers for sound effects. Both will be doing intricate manoeuvers during the parade. A fully working Canadarm will be displayed. One of each of the vehicles built in Canada, such as the Ford Edge, Chrysler Pacifica, Chevy Camaro, Dodge Charger, etc. will drive the parade.
Our hockey, baseball and lacrosse teams will be featured and flags from each province will fly high and proud. Some of our famous citizens such as Lorne Green, Shania, Celine and Lucy Maude will be performing in costume. Ladies in fancy, blinged-out underwear will be sprinkled throughout the parade, walking or riding golf carts, to celebrate one of Canada's uplifting gifts to the world, the Wonderbra.
With all the groups and clubs, park streets, States, Provinces, individuals and a pipe band also participating in the parade, it could be the mother of all parades by the time it's done. After seeing all the work and pride the Canadians are putting into this parade, I wish I could be there to see it unfold in all its glory.
It's hard to settle back into normal after such enthusiasm. But we have our own 150th celebrations to look forward to.
We apologize, but this video has failed to load.
Two Cents Worth
Back to video