Stay connected with Oxford's 'Wasteline'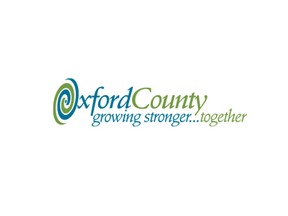 Article content
New web tools and a mobile app are now available to help keep track of Oxford County's new garbage and recycling pick-up schedules coming this fall.
The new web tools and the Wasteline mobile app can be downloaded to personalize curbside collection calendars, check on recyclables quickly using a search bar. Or sign up for automated reminders by text, email, phone or Twitter message.
Wasteline tools can be used by residents in all eight of Oxford's municipalities. You can find Wasteline at www.wasteline.ca; in your mobile device's App Store or Google Play; and on your local municipality's website.
Entering your home address will bring up your personal collection schedule for garbage, recycling and large items. You'll also be able to quickly check if an item is accepted for recycling and, if so, how to set it out.
Wasteline tools work for the current waste collection schedules and will also switch over to the new programs beginning September 14 in Tillsonburg, Norwich, Blandford-Blenheim, East Zorra-Tavistock, Ingersoll, and Zorra.
Information for residents of the Township of South-West Oxford and the City of Woodstock – both of which manage their own waste management programs – is also included in Wasteline.
SEPTEMBER 14
Changes to the County waste management program, approved by Oxford County Council on Feb. 11 following two years of study and community consultation, start September 14.
Changes include:
* Curbside garbage pick-up will continue on a weekly schedule but will now be collected at the same time as recycling in a new type of collection vehicle with separate compartments for garbage and recycling.
* Curbside recycling pick-up has been enhanced to a weekly service that will now offer 52 collections a year instead of 26. This service also moves to 'single stream,' meaning all recyclable materials can be set out in the same container (no sorting required).
* Bulk waste collection continues to be offered as a once-per-year service. Tillsonburg and Woodstock offer their own bulk waste programs.
* Bag tags are in place in all eight of Oxford County's area municipalities to offset the cost of garbage collection and disposal. The cost of putting out a standard-sized bag of garbage remains at $2 for the current time.
SWOX
Please note that in South-West Oxford, garbage and recycling will now be picked up on a six-day cycle. For information on the South-West Oxford waste management program visit www.swox.org.
WASTE MANAGEMENT PROGRAMS
* All waste management programs across Oxford are funded by the County of Oxford. The Township of South-West Oxford and the City of Woodstock recover their waste management costs from Oxford County through an agreement that allows the municipalities to set their own service standards. The Town of Tillsonburg provides depot services for bulk waste collection with costs recovered from the County.
* Bags tags across the County fund 95 per cent of the cost of garbage pick-up and disposal for all eight municipalities, with the remainder of costs funded from the County tax levy.
* Landfill services at the Oxford County Waste Management Facility in Salford are funded through tipping fees. Special recycling services are also available at this location.
* Recycling collection and processing is not covered by the bag tag program but is funded through the County tax levy, which is the County portion of municipal taxes paid by all property owners.
To learn more about the County's waste management program, visit www.oxfordcounty.ca/waste.
We apologize, but this video has failed to load.
Stay connected with Oxford's 'Wasteline'
Back to video