Celebrate Family Literacy Day on Jan. 27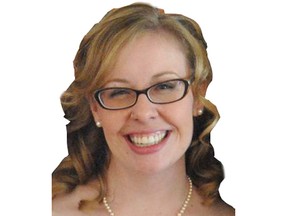 Article content
Sydnie Lane - Tillsonburg Library
Join us to celebrate Family Literacy Day in Tillsonburg on Tuesday, January 27 from 6:15-7:30 p.m. at Annandale School.
Kids can participate in fun literacy activities, listen to great stories read by guest readers, and every child who attends will receive a free book! The library's own Michael Manchester will be on hand to tell stories and to provide literacy tips and activities for the kids. We hope to see you there!
There are still a few spots left for Robin Barker-James' two-part creative historical writing workshops. The first session takes place on Thursday, January 22 and will provide participants with interesting examples to use as inspiration, tips for writers to keep in mind in order to create their own imaginative works, as well as an open forum for discussion. Space for this session and the following session on January 29 is limited, so contact the library soon! While this free program is primarily for adults, enthusiastic teens are also welcome to register.
Stephen Bourne will be at the library on Thursday, February 19 for a riveting discussion about the French-Indian theatre of the Seven Years' War. History enthusiasts will enjoy hearing the details of Britain's narrow victory and its implications of the soon-to-follow American Revolution. Contact the library to reserve a space for this free program.
Would you like to learn how to take more beautiful photos? Dave Baird will be at the library for a series of monthly workshops that will provide you with the foundation for just that! Whether you want to learn more about your DSLR or the best ways to edit and enhance your photos, there is a session for you. Participants may register for one or more of these sessions, best intended for adults. The cost is $5 per session. Call the library at 519-842-5571 or check out ocl.net for additional information or to register.
Just a reminder that Books for Babies (under 18 months) and Family Fun Storytime (0-5 years) are back in full swing. These programs run on Tuesdays and Thursdays, respectively and require registration. Contact the library if you are interested in attending.
March Break is coming up soon, and the library will be hosting programs for school age children through most of the week. There will be something for all ages, from babies through teens, so stay tuned because we'll be revealing the lineup soon! Keep checking our website for updates.
For more information or to register for a program, contact the library at 519-842-5571.
We apologize, but this video has failed to load.
Celebrate Family Literacy Day on Jan. 27
Back to video