BAD at Relay for Life, Turtlefest - PHOTOS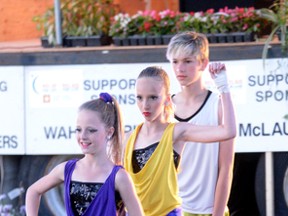 Article content
Brooks Academy of Dance's competitive dancers – solos, duos and trios – performed at the Tillsonburg Relay for Life (June 6) and Turtlefest (June 14) this year. Audition dates for the 2014-15 B.A.D. competitive team have been set for June 24-25.
BAD's 13-14 competitive team included Ainsley Anger, Amanda Farkas, Dennim Groke, Rae Jones, Breanne Kyle, Sami Maerten, Emily Ratch, Taylor Rice, Connor Savoy, Angelina Stanley, Sydney Smith, Justine Verhoeve, Lindsay Vermeeren, Baylee West and Taylor West.
We apologize, but this video has failed to load.
BAD at Relay for Life, Turtlefest - PHOTOS
Back to video