106 in a 50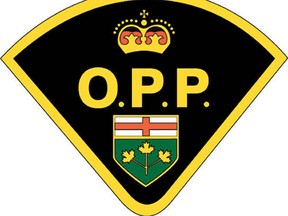 Article content
A 20-year-old male from Mississauga has been charged with stunt driving after Norfolk OPP allegedly recorded him on radar doing 106 km/h in a posted 50 k/ph speed zone. The radar reading was taken Sunday in Langton at approximately 4:20 p.m.
"The OPP remind all motorists that there will be zero tolerance for motorists driving aggressively, impaired by drugs or alcohol, distracted drivers or those who fail to buckle up," said Constable Ed Sanchuk of the Norfolk OPP. "Driving safety is everyone's responsibility and it starts before the vehicle is put into drive."
The driver is to appear in Provincial Court in Simcoe at a later date to answer to the charges. The minimum fine for Stunt Driving upon conviction, is $2,000 and an automatic driver's licence suspension for 7 days.
Busy long weekend in Norfolk
Norfolk OPP officers were busy over this past long weekend. Officers dealt with 300 calls for service over the Civic Holiday Long Weekend, incidents including break and enters, thefts, assaults, motor vehicle collisions with no life threatening injuries, Liquor Licence Act offences and domestic/family disputes.
The following is a list of some of the offences that the officers issued charges for:
82 Speeding Charges
8 Seatbelt Charges
2 Distracted Driving Charges
(3) 3 Day Suspensions
4 Stunt Driving Charges
17 Liquor Licence Act Charges
1 Municipal By-Law Charge
1 Drug Charge
The Norfolk OPP Marine and ATV units also laid charges as a result of operators failing to have boating licences and emergency equipment, as well as liquor licence act offences.
"We responded to higher than average calls for service over the course of the Civic Holiday long weekend," said Norfolk OPP Detachment Commander Inspector Zvonko Horvat. "I would like to thank all residents and visitors that attended Norfolk County and enjoyed our highways, trails and water ways for their orderly behaviour to ensure everyone's safety."
Golf cart gone
A golf cart has been reported stolen from the Shady Akers Marina along Front Road in South Walsingham.
The golf cart – green in colour - is believed to have gone missing between Sunday, July 28 and Thursday, August 1, 2013 from a trailer site on the property. The investigation continues.
Anyone with information on the incident is invited to call the OPP at 1-888-310-1122 or Crime Stoppers at 1-800-222-8477.
We apologize, but this video has failed to load.
106 in a 50
Back to video