The World is a Stage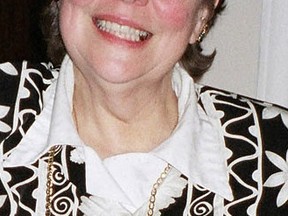 Article content
The sea runs in the blood of my family and for generations Turners have lived on or by the sea.
Most people consider the sea to be a body of salt water, however the definition also includes: 'a relatively large landlocked body of fresh water.'
It started way back in Scotland in the late 1700s where the Turner clan were fishermen. John Turner b 1766 was a mariner living in Greenock, Scotland, as was his son William born in 1820. William however decided to move further south to England's Isle of Wight.
As was the plight of too many mariners, William died at sea: "One night when he was away on a fishing trip his wife woke and said that she had heard him say: 'You do not know what I am going through for you this night.' He was captain of the vessel, and two days later she heard that the ship sank the very night she had the dream.
With no income the family became destitute and son George was placed in a workhouse. Although George stayed on dry land he married Sarah Philpott whose father George Philpott was a rope maker in the Royal Navy.
Their son Archibald, my grandfather, ran away to sea at 15, about 1900, and served in the British Navy. He deserted the British Navy to join the US Merchant Marines but deserted them to sail the Great Lakes in 1913. He was the family bad boy who made good joining the Canadian Army in WWI where he was severely wounded. He married in England and moved to Windsor, Ontario close to the water.
His eldest son, Bruce Turner, joined the Canadian Navy in WWII, serving from 1941-45 & 1953-69, settling in Halifax. Uncle Bruce, who is still alive, wrote of his times in the service. My father had tuberculosis and could not join the war effort although his youngest brother, Sidney Turner, was a Wellington bomber pilot who was shot down and died in WWII. I grew up seeing his name on a plaque under a Lancaster Bomber mounted in a part in Windsor.
Although no one of this Turner generation joined the service, we did grow up near either saltwater in Nova Scotia or, in the case of my father, a freshwater sea, which I think the Great Lakes would qualify.
Those that died in service have their names preserved on various plaques or monuments, but what of those who didn't die? Will they be remembered for the years of their lives that they served to keep our lands safe?
There is a way to preserve those names and it just sailed into Port Burwell's harbour! The HMCS Ojibwa, from the cold war, is the centrepiece of the soon to be built Elgin Military Museum of Naval History in Port Burwell.
One of their fundraising initiatives is the Walk of Honour, which allows us to assist the completion of the Sub Station and give us the opportunity to honour our family and friends who have been involved in military or community service. 
The walk will be made of granite bricks on which you can have inscribed three lines with 25 characters, spaces and punctuation per line. Single bricks are 8"x4" and cost $125, and double bricks which are 8"x8" are $250. They are a registered charity, so the Museum will issue official tax receipts as well.
For my family, this seems like a perfect way to honour the Turners and Philpotts who served in the various navies, but you don't have to honour a naval person – you can honour any service or someone who has done community service, or your group, club or organization.
The Elgin Military Museum is a not-for-profit charity. The whole project, from buying and transporting the sub, as well as the facility to be built around it needs your support.
It will be a great success and in the future, the EMM will donate a portion of the surplus from the on-going operation of our Sub Station Ojibwa to charitable organizations benefiting veterans and their families, local museums and cultural organizations.
I am thinking that George Philpot RN; Archie Turner RN and Bruce Turner RCN would look mighty fine on a brick. What a thrill it will give Uncle Bruce and my cousins to see his name, their grandfather and great-grandfathers names on a brick!  Of course they live in Halifax so I will send a picture when the walk is done.
If you are interested go to www.projectojibwa.ca to get information and forms or write or call: Project Ojibwa 30 Talbot St., St. Thomas, ON N5P 1A3 or (519) 633-7641.
Another great way to help the Ojibwa and give a really unique gift is to join the Ship's Company for $75 initiation fee [renewal $50]. For this, the person gets an Exclusive HMC Ojibwa cap; membership certificate; tax receipt; members only apparel and souvenirs; advance booking privileges for tours and special events, access to special events and tour prior to opening to the general public.
Now is the time to jump on the Sub, right at the beginning so you can become part of this history.
We apologize, but this video has failed to load.
The World is a Stage
Back to video