OFSAA will continue on 'case-by-case basis'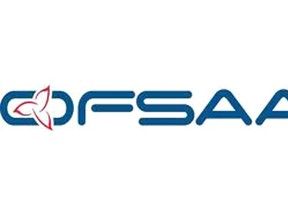 Article content
With work to rule affecting the public high school boards and their sports teams, the province's governing body made its position clear after meeting Friday:
- We will be proceeding with championships provided there is a convenor in place to organize the event and a sufficient number of teams/athletes/associations able to participate (determined on a case-by-case basis)
- An association will not be fined if it cannot send teams/athletes to championships due to the strike action
- All athletes attending championships must have proper supervision as per the OFSAA supervision policy
Stamford's Christine Baillie, the SOSSA girls' rep to OFSAA, clarified some points in this week's story regarding the future of SOSSA championships. With public school teams sidelined as of Monday, Baillie said it will be up to the 17 Catholic and independent schools in the four Niagara Region High School Athletic Association zones to host SOSSA tournaments. The SOSSA executive, which is comprised of public high school members, will step down during the work to rule. It will be up to Catholic and independent school members to fill the vacancies, Baillie said.
Niagara Falls MUNY Basketball League
Star Collision 62
Condotta Merrett Insurance 49
Star Collision points: Mike Young 21, Dave Biggar 20, Joe Pagnatto 11
Condotta Insurance points: Joel Seymour 12, Ian Gollert 10, Marty Mancuso 7
Queens Tavern 65
Mortgage Intelligence 54
Queens Tavern points: Darryl Maude 28, Sean Hilliker 11, Craig Montesso 8
Mortgage Intelligence points: Al Behring 20, Greg Phelps 10, Anthony Tam 7, Vince DiCosomo 7
We apologize, but this video has failed to load.
OFSAA will continue on 'case-by-case basis'
Back to video